LocaPoint Web Toolbar
Enjoy LocaPoint Experience!
LocaPoint is the location pointer that can specify pin-point location of the world by human friendly code.
- Install LocaPoint Toolbar Now (For Internet Explore)-
- Toolbar for FireFox is under development -
(Guarantee No Spyware, Adware, Malware, nor Virus...)
1.Google Maps Quick Search
Find place quickly.



Open Map by ...
Key Word:
"Statue of Liberty"
Address:
"Liberty Island New York, NY 10004 "
LocaPoint:
"SW8.HQ9.CS4.PU1"
etc.
Step 2. Location Display
Get LocaPoint of place.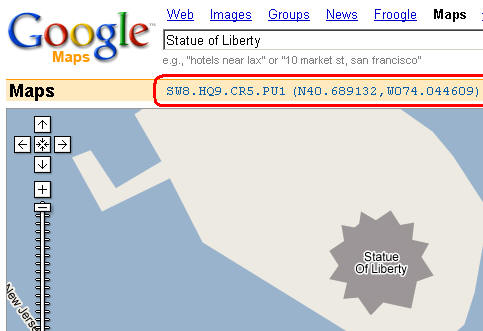 3. LocaPoint Linkify
The toolbar detects LocaPoint on webpages, so that you can open Map (Google Maps) with one click.